Buy PURA
After you have downloaded your PURA wallet, you can go ahead and buy PURA.
Step 1. Buy Bitcoin
Step 2. Exchange your Bitcoin into PURA
Visit an altcoin exchange to exchange your Bitcoin into PURA and save them to your PURA wallet.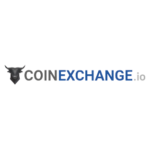 The online altcoin exchange with focus on user security and support.Trade PURA
Visit these exchanges to trade PURA.
Spend PURA
Find a shop to spend your PURA in your close area.